Beyblade Burst Superking 6 pcs Beyblade Toys Set
Regular price

$120.00 AUD

Sale price

$84.00 AUD
Beyblade Burst Superking 6 pcs Beyblade Toys Set
What's Included:
Individual Beyblade. No launcher. No ripcord.
Super Hyperion
x1
(All Burst Beyblades are compatible with all Burst launchers of the same spin direction, so if you have any left spin Burst launchers from previous purchases they will work with this. Launchers can also be purchased separately.)
King Helios
x1
Glide Ragnaruk
x1
Brave Valkyrie
x1
Curse Satan
x1
Mirage Fafnir
x1
Buy and Get 1 Golden FREE
Shipping by 4PX & Delivery 10-20 days
Track order here
https://www.17track.net/en
Dominate the Beyblade Arena with the Superking Beyblade Toys Set

Are you ready for the ultimate Beyblade battle experience? Look no further than the Beyblade Burst Superking 6 PCS Beyblade Toys Set, featuring six of the most powerful and versatile Superking Beyblades. With their unique designs and abilities, these Superking Beyblades offer endless possibilities for customization and strategy. In this article, we'll explore why the Beyblade Burst Superking 6 PCS Beyblade Toys Set is the ultimate choice for any serious Beyblade player.

The Power of Superking Beyblades

Superking Beyblades are the newest and most advanced generation of Beyblades, boasting cutting-edge technology and even more customization options than ever before. The Beyblade Burst Superking 6 PCS Beyblade Toys Set features six Superking Beyblades, each with its own strengths and weaknesses.

The set includes heavy-hitting Beyblades like Lucifer the End, perfect for dealing devastating blows to your opponents. On the other hand, Mirage Fafnir is a versatile Beyblade that can adapt to different play styles, making it an ideal choice for those who prefer a more strategic approach.

Why Choose the Beyblade Burst Superking 6 PCS Beyblade Toys Set?

If you want to dominate the Beyblade arena, the Beyblade Burst Superking 6 PCS Beyblade Toys Set is a must-have for your collection. This set provides you with everything you need to take on any challenger and emerge victorious.

When you purchase from Beytoys.com, you can trust that you're getting authentic and high-quality products. We source our Beyblades directly from the manufacturer, ensuring that you receive superior products. With our fast and easy checkout process, you can have your Beyblade Burst Superking 6 PCS Beyblade Toys Set in your hands and ready for battle in no time.

-----------------------------------

Experience the ultimate Beyblade battle and dominate your opponents with the Beyblade Burst Superking 6 PCS Beyblade Toys Set. Order now from Beytoys.com, and use the coupon code "BeyToy5.5" for a 5% discount on your purchase. Don't wait any longer and become the champion you were meant to be.

NOTES:

This is from the Beyblade Burst Superking 6 pcs Beyblade Toys Set .

It has been removed from the packaging to sell it individually.
SHIPPING INFORMATION

Ships worldwide
Fast Shipping Guarantee
Shipping within 1-2 days
Delivery within 7-20 days
RETURNS POLICY

We hope you to love it, but if you need to make a return, breathe easy. Returns are always free and can be done in person or by mail.
Regarding Giveaway

Generally speaking, for every 4 Beyblade toys purchased, 1 Golden Beyblade will be given away.
This rule does not apply to some Sets, and we will inform you in detail in the description.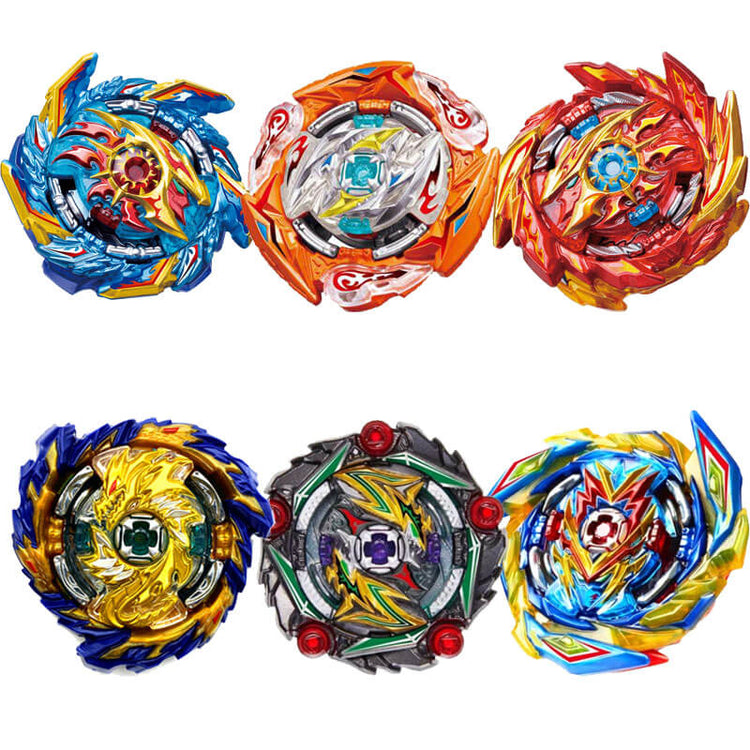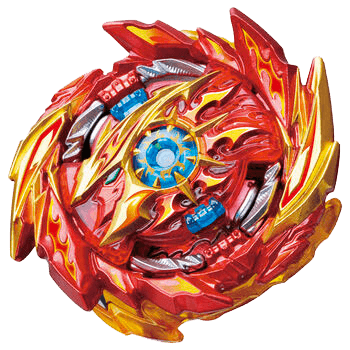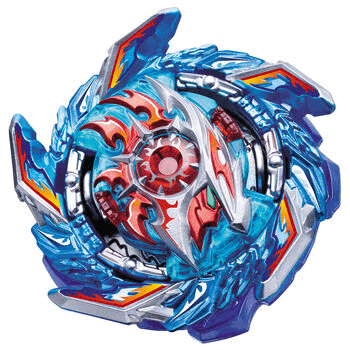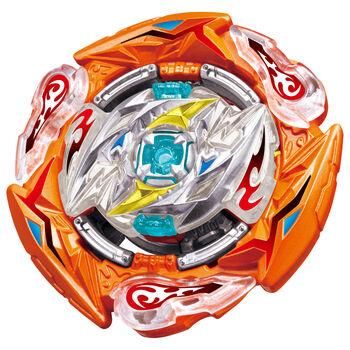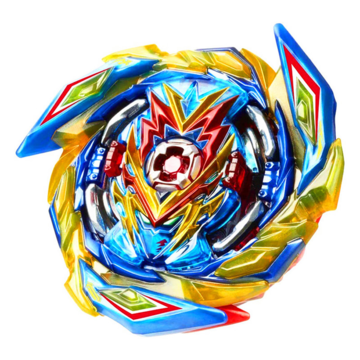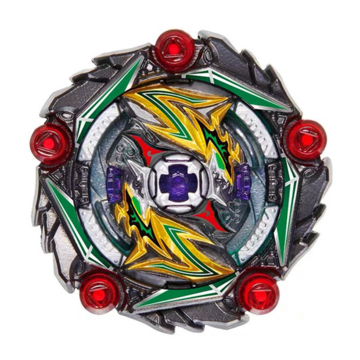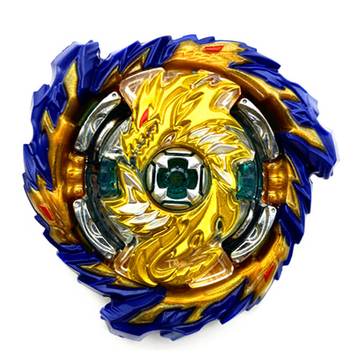 Super value
Very happy about these for the money. The packaging was underwhelming, some plastic bits broke off during battle (but beys were still useable). One bey wouldn't assemble and I saw a metal part had a protrusion that shouldn't have been there. I Dremeled it off so no biggie but quality control isn't stellar. But for the price and variety, this is still 5 stars.
Guarantees
Cost-effective guarantee
Welcome to our We may not be the cheapest Beyblade seller.But Bey Toys is unquestionably the best buy store.
Fast Shipping Guarantee
Ships in 1-2 days7-20 days deliveryShips worldwide
Return Guarantee
If you don't like the toy, tell us and we will arrange a 100% refund or re-shipment for you.
Product Safety Guarantee
Your Bey Toys will be packaged in plastic box and perfectly wrapped in bubble wrap.
Product Details
Package

The product is sealed and packaged in a PVC bag,
For safe transportation, we will protect it with a plastic box.
Products do not use cardboard boxes with official logos.
Delivery Information

How much does shipping cost?
Shipping is free for orders over 50 AUD worldwide.
Otherwise it's anywhere from $5 to $19 depending on what you order and where it's going.

How long does shipping take?
We ship out orders within 24-48 hours after you place your order. Standard shipping arrive anywhere between in 7-20 business days, while Expedited takes only 5 business days.

Returns
We gladly accept returns of unworn, undamaged or defective merchandise purchased online for delivery that shipped to a CHINA address for a full refund or exchange within 7 days from the delivery date.

For details visit our Shipping and Return Policy.
Customer Service

Happy to chat! Feel free to contact us using our form or chat service. Our hours of operations are from 11:00 am to 5:00 pm Eastern Time, Monday to Friday, not including Holidays.